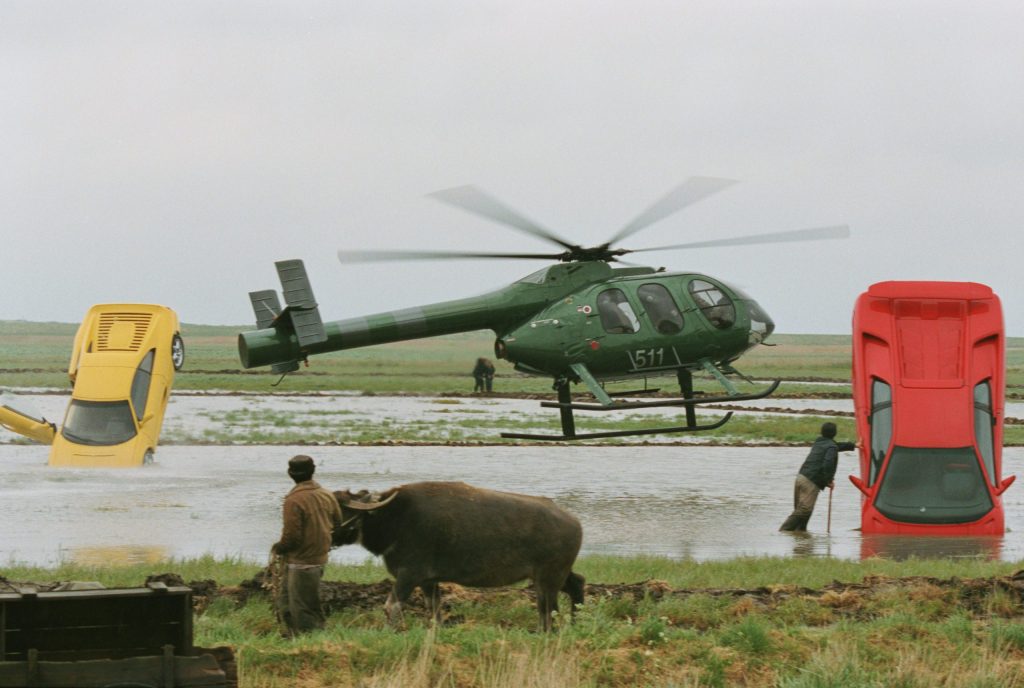 Deepdale Farm is an arable farm of 650 acres, with marshes, woodland, undulating hills & fields on the beautiful North Norfolk Coast. This diversified farm offers a wide range of film location types, for both film & photography shoots, including three types of farming land, various crops, amazing views, woodland, backpackers hostel, campsite, visitor information centre, farm workshops, old style cottages, retail site with shops & cafe, and much more. These can all be used for filming by arrangement. This location is between Hunstanton & Wells-next-the-Sea on the A149 coast road, approximately 120 miles from Central London.
The biggest movie to be filmed here was 'Die Another Day' the James Bond 007 film, where the farm was made to look like rice paddies in South Korea.
Deepdale Farm has been used for many other filming and photographic shoots. These include Dangerfield and All the King's Men, both BBC productions, various wildlife films and advertising stills.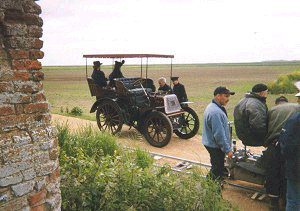 Coastal Film Location – Excellent views of the North Norfolk Coast and access to marshland
Arable Farm – The farm is arable, growing wheat, barley, potatoes and sugar beet. There are spectacular views, diverse nature and many buildings, all of which can be used by arrangement. There are traditional Norfolk hedges, gravelled tracks and 35 hectares (85 acres) of woodland (newly planted to 100 year old Beech trees).
An arable farm of 650 acres, with very few power lines and some interesting slopes. Good traditional hedges, lanes and a range of woods.  Flot mown grass field, straw, logs, rough timber and coppicing.  Part of the farm is flat land with water filled ditches and springs. The current cropping includes wheat, barley, sugar beet, potatoes, carrots as well as grassland.
The diverse areas of the farm are wonderful for hide & seek, mystery, camp fires, bushcraft survival training, mud fights, off road driving and all manner of other film themes and activities.
Wildlife – A wonderful range of birds, including pinkfoot and brent geese. Scolt Head Island nature reserve boarders the land, along with a SSSI (Special Site of Scientific Interest).
Range of Traditional & Modern Buildings – Buildings of traditional chalk and brick construction ranging from open sided sheds to lovely barns built in 1822. There are also more modern barns that can be used for construction, inside studio and storage. Large concreted areas for hard standing of equipment.
Staff & Equipment – A small team of skilled agricultural staff who can expertly operate tractors, ploughs, cultivators, sprayers, fertiliser spreaders, rolls, combine, trailers, forklift. Any of the equipment can be hired.
Diversified Farm – As landlords of both Deepdale Backpackers & Camping, Dalegate Market and other facilities in and around Burnham Deepdale on the North Norfolk Coast, we are happy to facilitate working with our tenants to provide a vast range of services and opportunities for film location.
The Deepdale Crew are good organisers of events and enjoy the challenge of meeting deadlines. Let us know what you really want and we will try to come up with ideas of how we could provide it. Deepdale Farm is an excellent flexible film location, where the impossible is just the kind of challenge we enjoy.
If you would like to visit Deepdale Farm and discuss its use as a film location then please contact us.
Other useful facilities for filming on the farm:
Other useful facilities for filming in the immediate locality:
Two pubs, hotel, and bed & breakfasts in the village – www.burnhamdeepdale.co.uk
Boat hire and maintenance
Tidal harbour and marshes
Many other local hotels, B&Bs, pubs and facilities
We have a fantastic data base of local support services for a vast range of items from builders to hire companies
Good secretarial services as well as very fast internet access and photocopying
A wide data base of accommodation from hostels to hotels