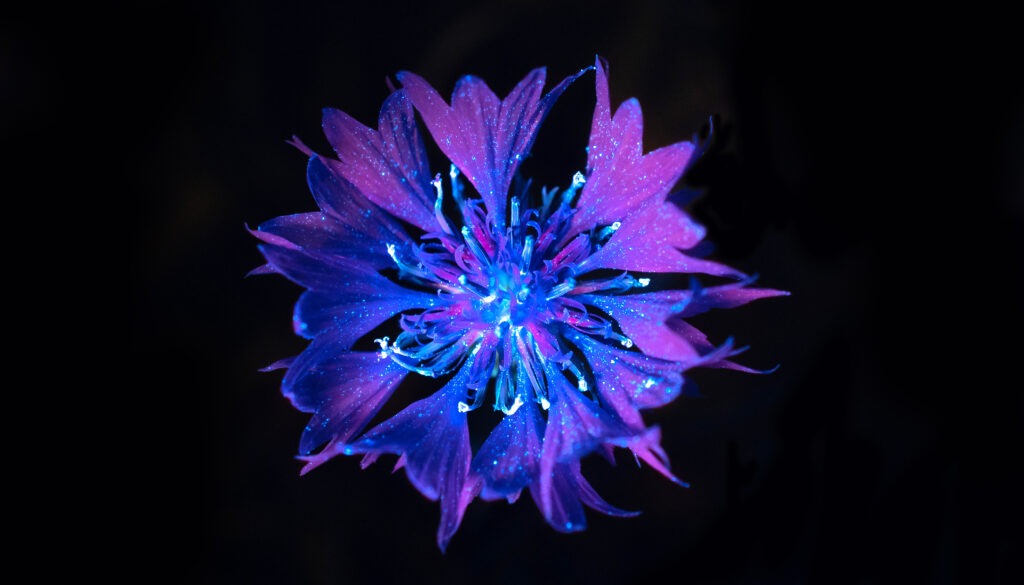 Nature walks with Reveal Nature
| | |
| --- | --- |
| When: | Various dates throughout 2023 |
| Host: | Reveal Nature |
| Venue: | Deepdale Farm, Burnham Deepdale, Norfolk |
| Pricing: | From £10 |
Looking for a unique and inspiring way to connect with nature? Reveal Nature offers a range of nature connection experiences exploring all 5 senses, providing a different perspective on nature. Reveal Nature's mission is to inspire wonder, understanding, and connection to the natural world for people of all abilities and backgrounds.
With Biofluorescent Night Walks, you can discover the colourful and magical world of biofluorescence in nature. Microscopic Marvels takes you on a journey into the microcosm of nature through the lens of a magnifying glass or clip-on digital smartphone microscope. For a more therapeutic experience, Forest Bathing connects people to the natural world through gentle, sensory-based activities. Aromatic Adventures will enable you to discover the wonders of the natural world through one of our most powerful yet underutilized senses – the sense of smell.
Take a look at each event to learn more.
---
Biofluorescent Night Walk: Unveiling Nature's Hidden Spectacles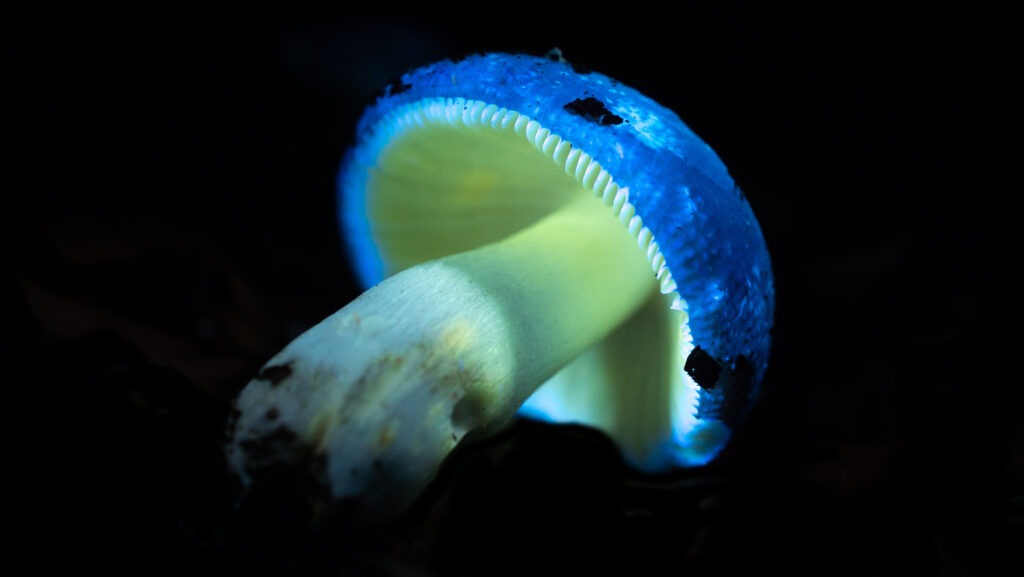 Join us for an extraordinary adventure as we explore the fascinating world of biofluorescence! Biofluorescence is a unique phenomenon where certain organisms emit light in different colors than the ones they absorb, and we will embark on a guided walk to discover this captivating natural phenomenon up close.
With UV torches provided, we will venture into the darkness to witness a stunning display of biofluorescent organisms in their natural habitat. From fungi to insects and plants, we will encounter a diverse array of species that come alive with vibrant hues of green, blue, red, purple, orange, and more, revealing Nature's hidden spectacles.
---
Microscopic Marvels walk: Journey into the microcosm of nature (Family friendly)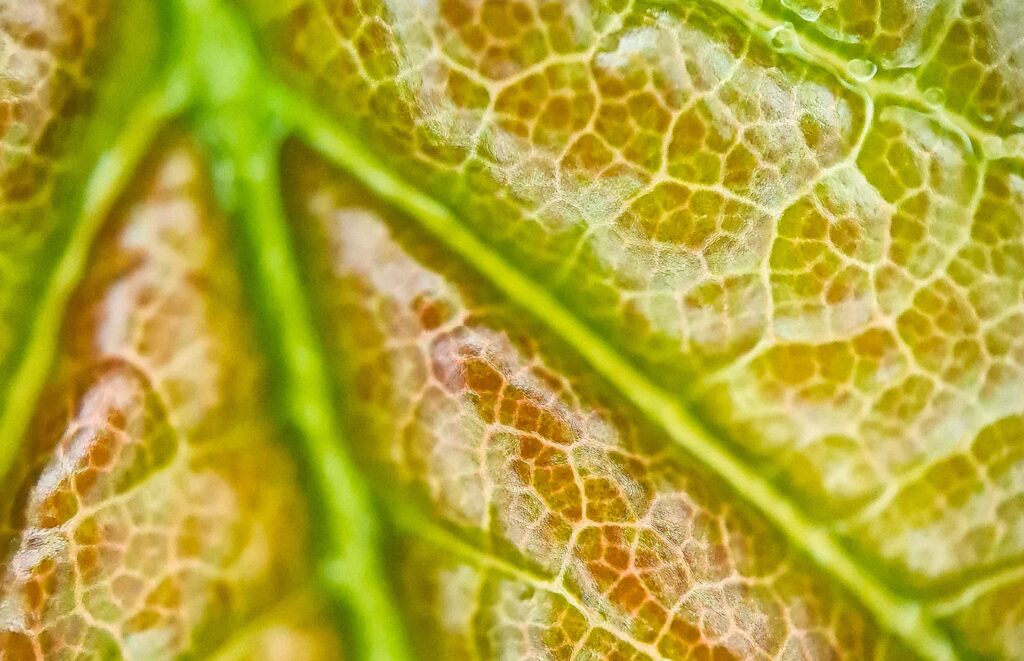 Join us for a unique and fascinating experience as we explore the microcosm of nature through the lens of a microscope. The journey will take you through the hidden beauty of the natural world as we uncover the intricate details of plants, insects, and other organisms that are often overlooked.
With the aid of a magnifying glass and various other tools, we will be able to see the world in a new and captivating way, revealing the delicate and often unseen beauty of nature.
This version of the activity is suitable for families (children 5+), although adults are welcome to book without children, but must be aware that children may also be on the walk.
---
Microscopic Marvels: Macro photography walk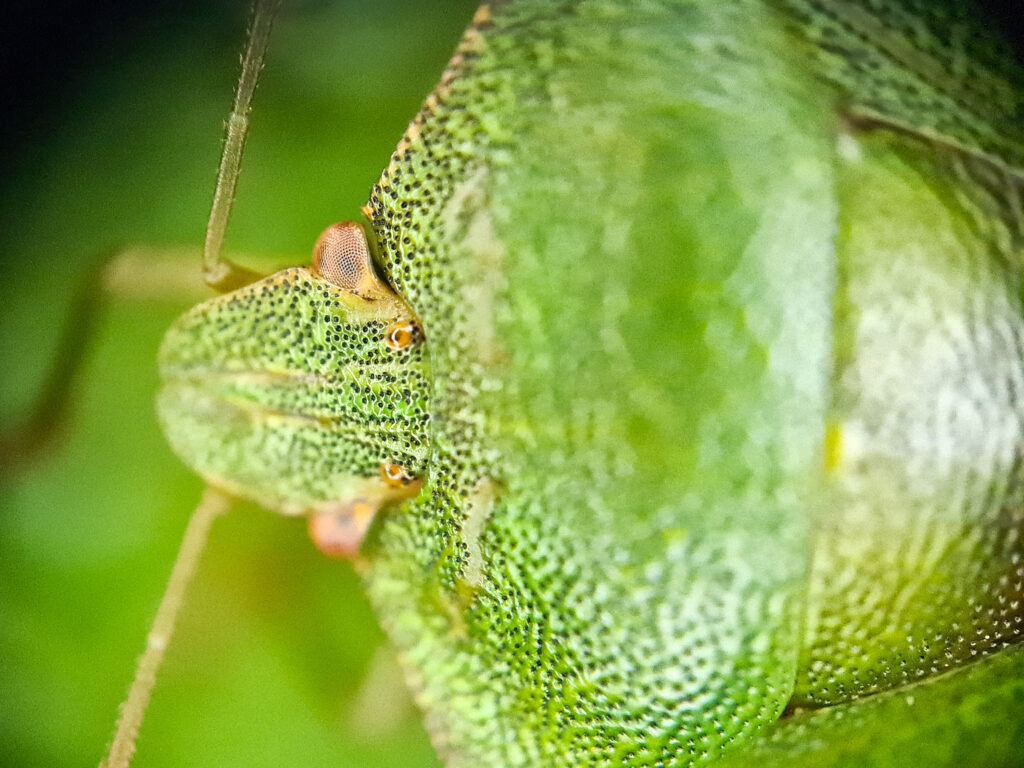 Welcome to the enchanting world of macro photography! Join us as we embark on a thrilling adventure to explore the hidden treasures of the miniature realms in nature, using a powerful 100x clip-on lens that transforms any smartphone into a portal of discovery. All pictures will be taken on your own phones so you will get to go home with all the images and memories from the walk. Get ready to witness the tiniest details of plants, insects, and more, as we delve into the fascinating world of macro photography.
Our journey will take us through the woodlands and hidden wonders of our private organic regenerative farm. These natural settings are teeming with life, offering a perfect canvas for our macro photography experience.
Equipment:
Please make sure you arrive with a fully charged phone battery, we will provide you with the 100x macro clip-on lens. This marvel of technology will allow us to capture the intricate beauty of tiny subjects in astounding clarity. If for any reason you cannot get the clip-on lens to fit your phone, or your phone isn't working we always carry a selection of high-powered magnifying glasses that offer a similar insight into the miniature world.
The Walk:
We will be exploring a range of habitats on the walk, paying special attention to some of the more commonly overlooked miniature organisms in the landscape, such as lichen, fungi, insects, flowers and more. Even the most ordinary-looking plants and insects can reveal breathtaking beauty up close. The macro lens will help you reveal miniature forests and microscopic worlds of unique colours and textures.
The walk is suitable for children aged 13+ and for adults and is designed to be gentle, inclusive, pleasurable, and welcoming. No prior experience with microscopes or photography is required – just bring your curiosity and enthusiasm!
---
Forest Bathing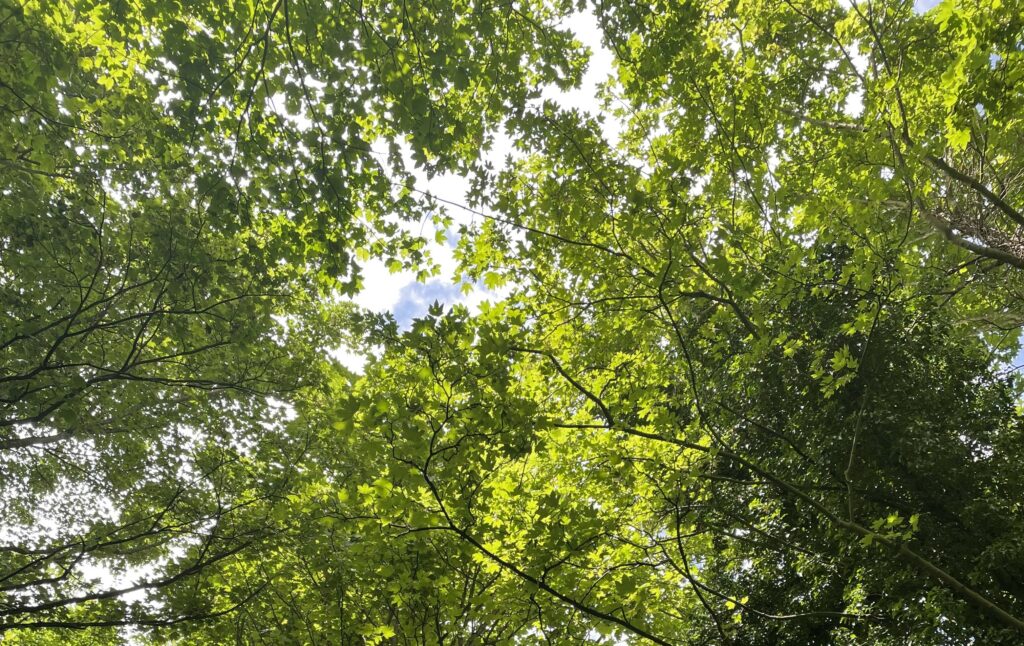 Forest Bathing is an evidence-based, therapeutic practice that connects people to the natural world through gentle, sensory-based activities. It originated in Japan where it is known as Shinrin Yoku which roughly translates as taking in the forest with all your senses. The practice involves walking slowly, breathing deeply, and using your senses to connect with the natural world.
Just two hours in a woodland can act as a preventative of the build-up of many modern stress related maladies and can be beneficial for up to 30 days. Forest Bathing has a wide range of benefits, it has been shown in studies to reduce stress, lower blood pressure, boost the immune system, and improve mental health.
During our guided forest bathing walk, our certified guide will lead you into Deepdale Farm's private woodland, on an experience of connecting to the forest through all 5 senses. We will engage in a range of exercises or "introductions" to explore the sights, sounds, smells, textures and tastes of the forest.
It will help you to slow down to the pace of your environment and observe its magnitude, peace and complexity. Your breathing will slow and deepen, your sense of hearing will become more acute, your brain will stop thinking of the everyday list of "to-do's" and your natural surroundings will envelope you in its peace and serenity.
---
Aromatic Adventures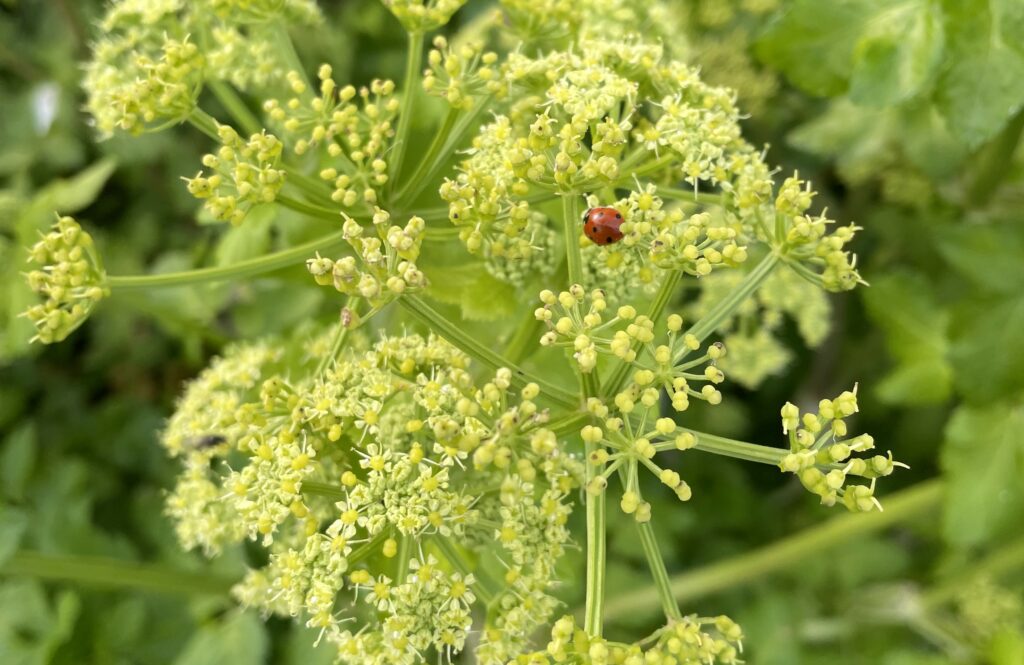 Discover the wonders of the natural world through one of our most powerful yet underutilized senses – the sense of smell.
Join us on an aromatic walk through the private land on Deepdale Farm, a guided journey through nature led by your nose and sense of smell, as we explore a wide range of local plants and essential oils. During our walks, we'll sample a diverse array of scents present in the environment, as well as utilizing our extensive library of over 250 different essential oils to provide you with a one-of-a-kind aromatic adventure.
---
See more events at Deepdale Farm